Social Studies Fair
Mark your calendar for the Grace Home Schoolers Social Studies Fair on November 8 at 7 pm!
Come share your favorite country, historical event, or biographical figure with us as an oral and/or visual presentation.  For your geography display, feel free to dress in costume or to bring in your favorite food from your country to share.  Oral presentations may include reports or songs, poems, or short skits that reflect your topic.  Displays and presentations should be appropriate for all ages.
November is Spirit Month!
November 1st – Sports Day
     Students can wear their favorite team's colors / jerseys
     Hats can be worn … but taken off during classes
November 8th – Crazy Hair and Sock Day
     Our school colors are royal blue and silver.  Kids are allowed to get crazy styling and coloring their hair (for the day!)
November 15th – Cowboy/Cowgirl Day
     Hey partner – come dressed in your best duds
November 22nd – K-6 Pilgrim and Indian Day
                           - 6-12 Pilgrim OR Patriot
     CLD will be having a Thanksgiving Feast!  Your little ones can dress the part.
     Enrichment – Celebrate our great country
Please note that dress codes still apply.  Take a look at the dates above, we are meeting the first 4 Fridays of November.  The fifth is the Thanksgiving holiday!
---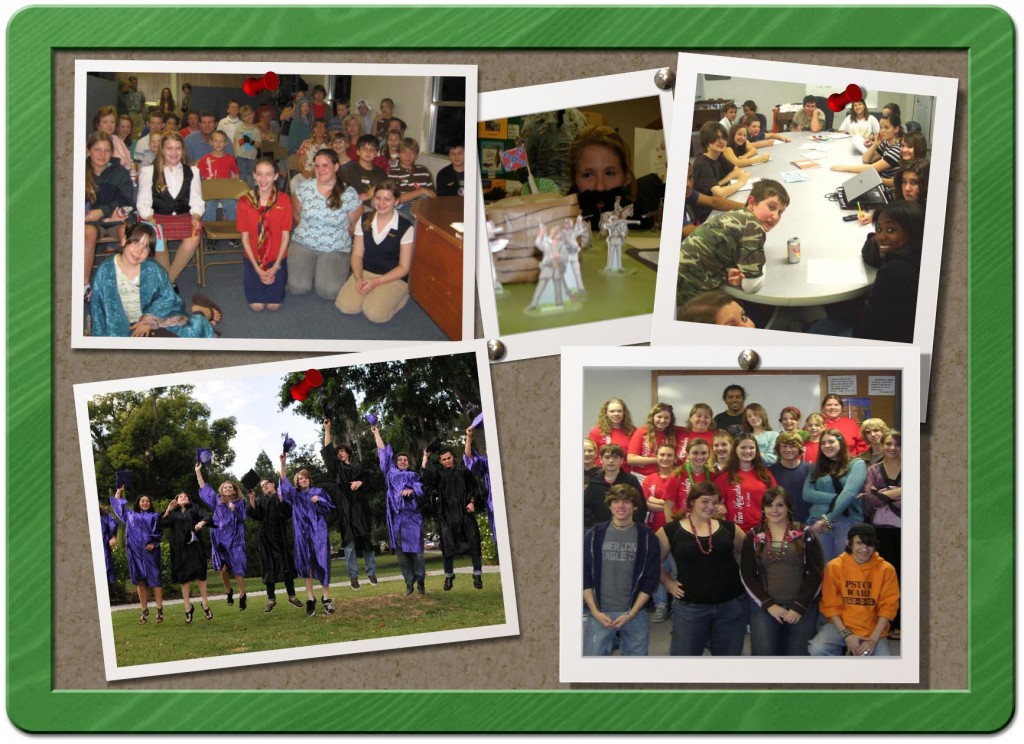 Grace Home Schoolers, Inc began in 1988 by Bible-believing evangelical Christians who desire to serve the Lord Jesus Christ while teaching their children at home. We are a support group existing to encourage home educating families in the task of teaching their children at home. We offer various activities for students K5-12th grade. Some of the regular activities each year include weekly enrichment classes for elementary, middle, and high school students, educational fairs (science, biography/history, geography), Fine Arts Night, Math Count Team, Presidential Physical Fitness participation, field trips, plays, picnics, a published yearbook, and a promotion/graduation ceremony.
Most of our meetings and classes are held at First Baptist Church Sanlando Springs, 742 Sanlando Road, Altamonte Springs, FL. (Please do not contact the church about Grace Home Schoolers, we ask that you use the contact form on our site.)
The following links are not affiliated with Grace Home Schoolers, but they may be of interest to you.